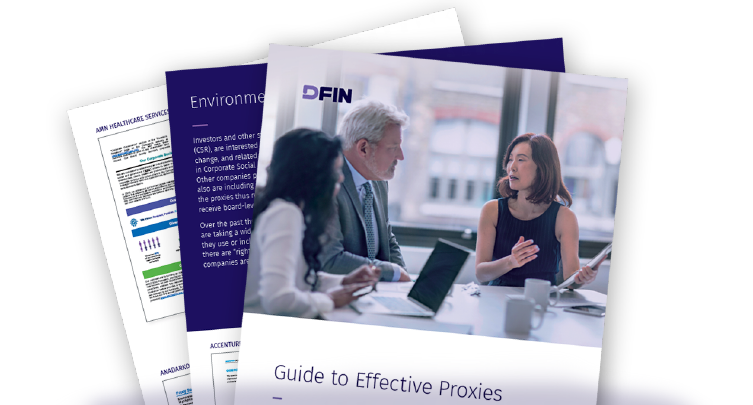 The best proxy statements become strategic communications tools that highlight corporate strengths. By enhancing proxy statement disclosures, companies can better engage shareholders and secure support for the board and management on issues that are important to investors.

The seventh edition of DFIN's Guide to Effective Proxies identifies leading trends in 2019 to help you focus your efforts for the next proxy season. For instance, the guide includes an enhanced section on environmental and social disclosure, as well as material on human capital management (HCM).
The searchable catalog, designed by DFIN's team of proxy experts, has become a trusted resource for the industry. In this edition, you'll learn more about innovative practices and key areas for improvement, including:
Providing investors with business context to promote thoughtful voting.
Highlighting board diversity and qualifications and evaluating performance.
Telling a compelling pay-for-performance alignment story.
Discussing the company's corporate social responsibility profile.
Using graphics, charts and other visual elements to share information in a more understandable way.
Download the e-book now to learn more.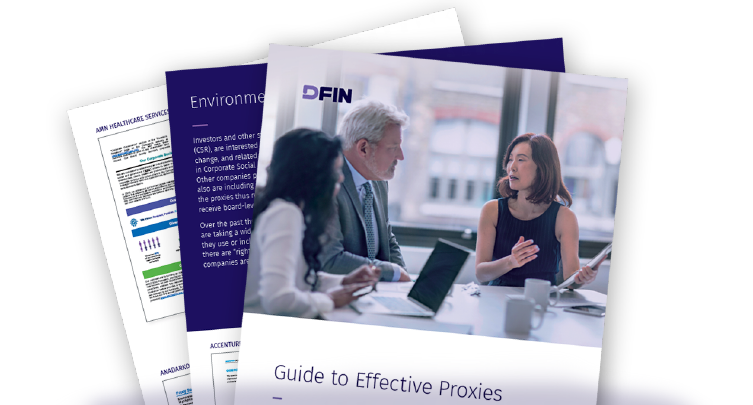 Please complete the form below to download the guide.