Planning season for SEC Filers starts now.
Early planning for filing season can help set your team up for success and we've developed the 2022 SEC Filing Calendar to do just that.
In this calendar, you'll find:
A snapshot of key dates based on a fiscal and non-calendar fiscal year-ends
EDGAR filing dates for large accelerated, accelerated, and non-accelerated filers
Peak filing periods and form types
2022-2023 Federal Holidays and SEC/US Markets close dates
Quarterly report deadlines for institutional investment form types
A printable format displaying each month on a page and notes section
Complete the form below to download the 2022 SEC Filing Calendar.
Product Spotlight

Financial and SEC Reporting Software
Regulatory reporting just got simpler with collaborative, cloud-based filing from ActiveDisclosure. A full set of tools for secure, fast and effective reporting – so your teams can move on to other tasks.
Schedule a demo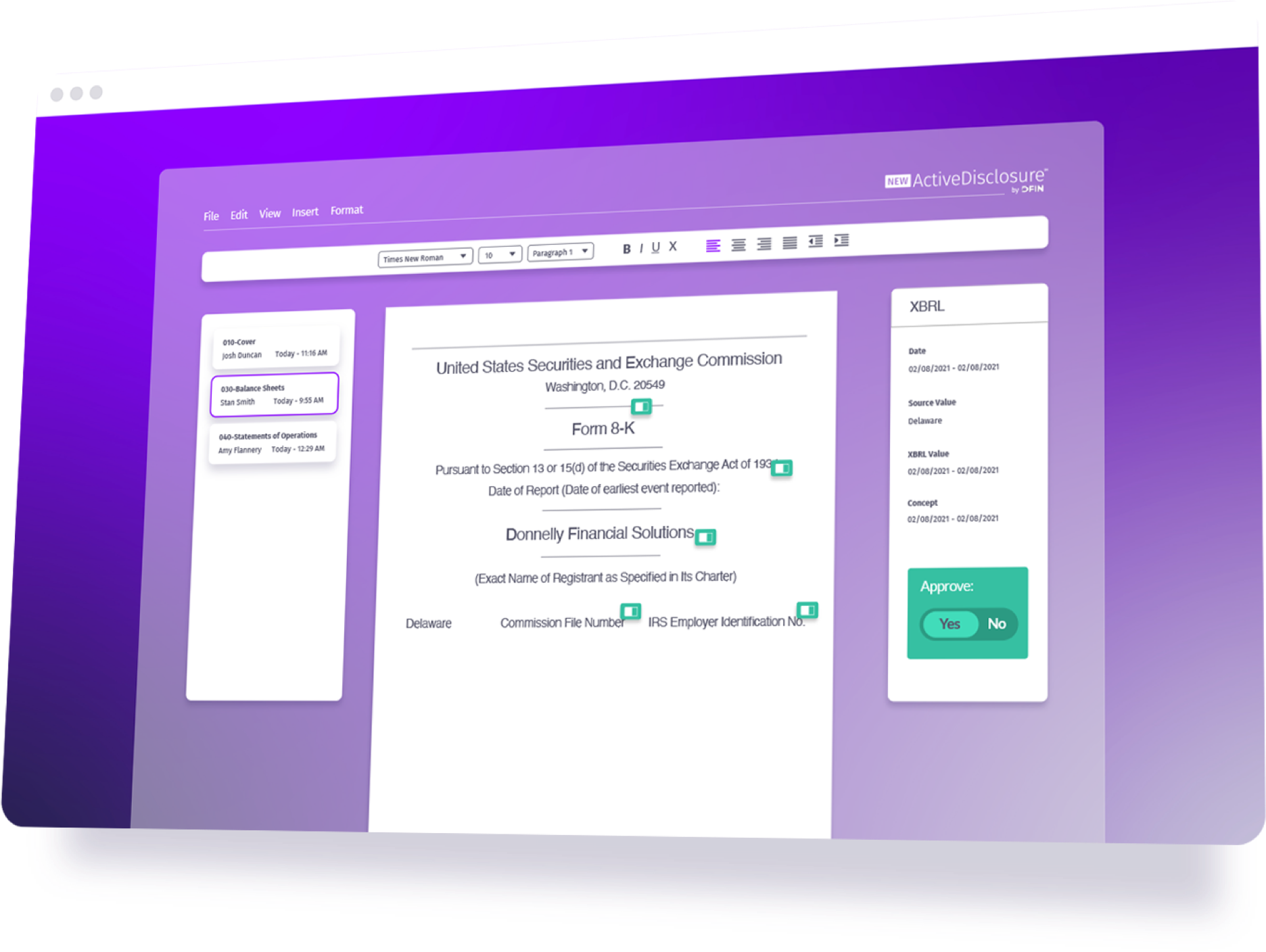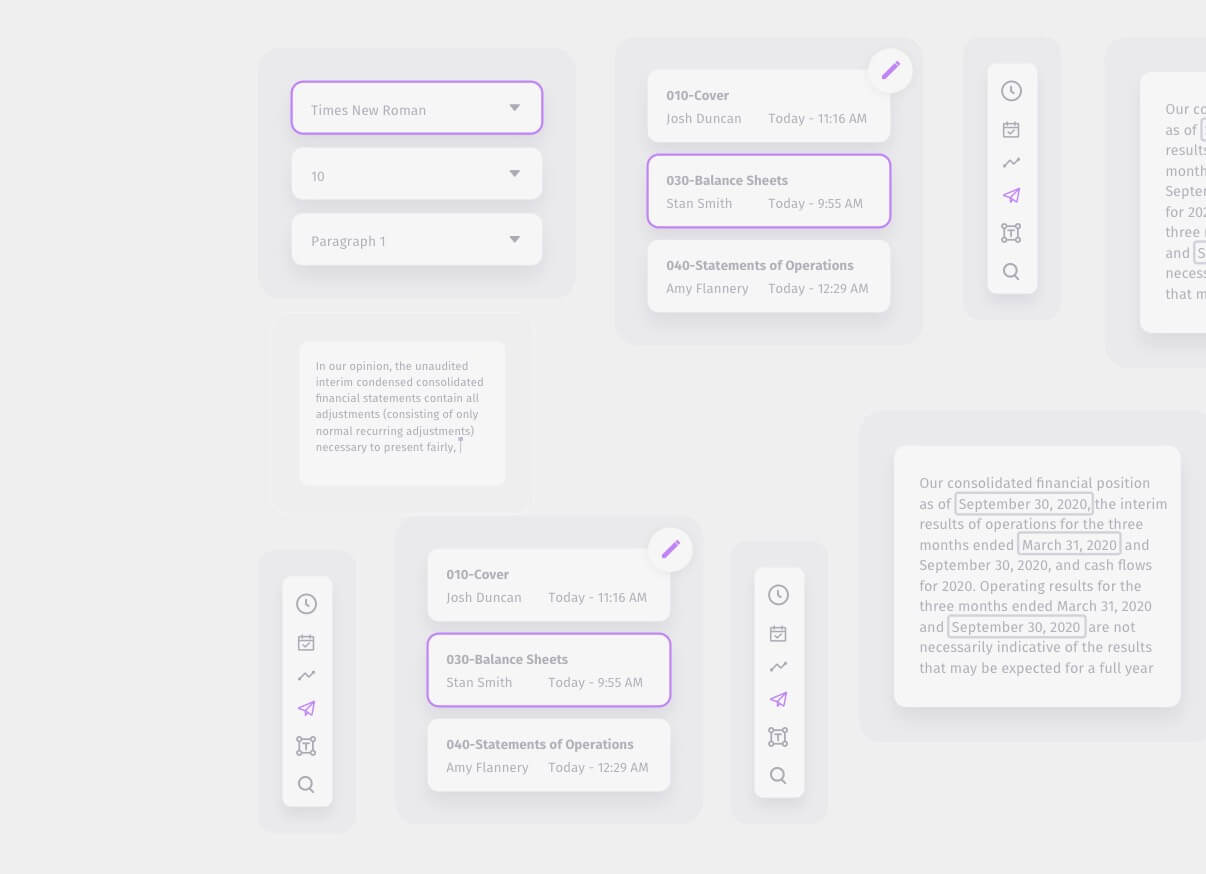 Trusted by companies
Discover how DFIN enables clients to boost productivity, improve processes and deliver better results
Want to speak to us directly?
Get in touch with us for support, pricing or more information.